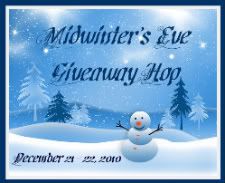 The Details
The Midwinter's Eve Giveaway Hop will be a quick 2 day hop. Midwinter's Eve is the longest night of the year, so why not spend it entering some great giveaways? The hop will run from 12:01 AM on December 21st to 11:59 PM on December 22nd.In order to enter, all you have to do to is 1) follow this blog, and 2) leave a comment below.
The Prize
The winner will receive a copy of the book
Jingle Bells, Batman Smells (P.S. So Does May.)
by Barbara Park.
*Winners must have a US address, and they must forward their address to me within two months of the award notification. Otherwise, they forfeit their prize.